The Quinn Group are an integrated professional services firm that offers:
Accounting and taxation advice
Legal counsel
Financial and investment planning
Through our combined services, professional expertise and industry resources we can help you achieve your business and personal goals.
We also understand that the quality of our work is a critical factor in earning your trust, so we strive to meet the highest professional standards.
With the Quinn Group, you will receive the benefit of our years of experience and commitment to providing superior Client Service.
We will save you time, money and stress
We have 4 offices located in Sydney and the Sydney metropolitan area
We are available to meet you at a location convenient to you.
We simplify jargon and give you control through our professional advice
Quinn Lawyers is also a proud member of the Law Society of NSW.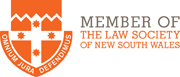 As a multi-disciplinary  firm The Quinn Group are able to offer a range of legal and accounting services in one convenient location. Visit our Legal Services page to see our full range of legal services.
Visit our Accounting Services page for more information on the wide range of Accounting Services that The Quinn Group can provide to you as an individual or a business.
Whilst we have 4 offices located in Sydney, we are also able to meet you at location convenient for you. Additionally, we have web and teleconferencing available for regional, interstate or international clients.
Complete and submit the Express Enquiry form on the top right hand side of this page or call us on 1300 QUINNS (1300 784 667)  or +61 2 9223 9166 for more information or to arrange an appointment.